To File a Consumer Complaint
PSC Records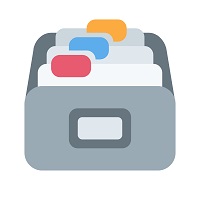 Latest Case Filings
Case
Last Filing
2020-00272
7/24/2021 10:14:05 AM
2021-00103
7/23/2021 6:58:26 PM
2021-00109
7/23/2021 6:22:51 PM
2020-00370
7/23/2021 5:17:33 PM
2021-00214
7/23/2021 4:07:28 PM
Case
Last Filing
2021-00305
7/23/2021 2:54:47 PM
2021-00252
7/23/2021 2:32:57 PM
2021-00199
7/23/2021 2:16:07 PM
2020-00350
7/23/2021 2:00:37 PM
2020-00349
7/23/2021 1:58:28 PM
PSC's Proposed Regulations and Amendments to Regulations

PSC Regulations
A virtual public hearing on pole attachments shall be held on July 29, 2021, at 9:00 a.m. eastern standard time.
The deadline for those requesting in writing to comment at the virtual public hearing is July 22, 2021.
The deadline for filing written comments on pole attachments is July 31, 2021
The deadline for filing comments on all other proposed changes to regulations is still extended indefinitely.
811 Remedial Gas Damage Course

Letter recipients can sign up for their required virtual course
Sign-Up
Water Commissioner Training

The latest PSC Water Training of 2021 is now updated.