Meet the Commissioners
Kent A. Chandler
Chairman, Kentucky Public Service Commission
Kent A. Chandler was appointed to the Public Service Commission by Governor Andy Beshear on July 6, 2020, and designated as Chairman on August 3, 2021. His term expires June 30, 2024.
Prior to his appointment, he served as Executive Director of the PSC. Previous to becoming Executive Director, he was an advisor to the commissioners, focusing on federal wholesale gas and electricity markets.
Before coming to the PSC, Chairman Chandler advocated for Kentucky ratepayers as an attorney in the Kentucky Attorney General's Office of Rate Intervention. In that position, he regularly represented consumers before the PSC in electric, gas, water and sewer utility cases and also served on the executive committee of the Consumer Advocates of the PJM States.
Chairman Chandler serves on the board of directors of the Organization of PJM States and the National Regulatory Research Institute. He is a member of the Southeastern Association of Regulatory Utility Commissioners and the Mid-Atlantic Conference of Regulatory Utilities Commissioners, where he serves as second vice president. Chairman Chandler, a native of Providence, Kentucky, earned a Bachelor of Science in finance from Murray State University. He received a Juris Doctor from Northern Kentucky University's Salmon P. Chase College of Law. He and his wife Kimberly reside in Georgetown.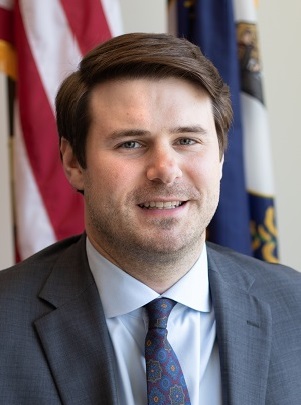 Amy D.Cubbage
Vice Chairman, Kentucky Public Service Commission
Amy D.Cubbage is Vice Chairman of the Public Service Commission. Prior to being appointed Vice Chairman, Amy served as General Counsel to Governor Andy Beshear. She previously served as Deputy Secretary and General Counsel in the Kentucky Labor Cabinet. Before joining state government, Amy spent 23 years in private practice in Louisville, where she focused on constitutional and commercial litigation, environmental and energy law, and labor and employment law. Amy is a member of the Board of Governors of the Kentucky Bar Association, where she currently serves as President-Elect and will serve as President in 2022-2023. Amy received her B.A. summa cum laude from Georgetown College and her J.D. summa cum laude from the University of Kentucky J. David Rosenberg College of Law. Amy is a native of Leitchfield, Kentucky, and lives in Louisville with her husband Graham, and her daughter June.