View Case Filings for: 2019-00440
---
Case Number:
2019-00440
Service Type:
Not Specified
Filing Date:
12/9/2019
Category:
Regular
Utilities:
Regular - Company Not Assigned
Electronic Case
Case Nature:
ELECTRONIC AMENDMENT OF JURISDICTIONAL ELECTRIC UTILITIES' NET METERING TARIFFS TO REFLECT THE INCREASE IN MAXIMUM RATED CAPACITY FROM 30 KILOWATTS TO 45 KILOWATTS PURSUANT TO THE NET METERING ACT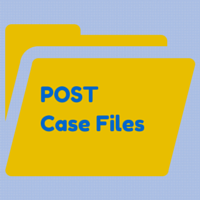 Case Filings

Filing
Documents

12/9/2019 4:53:13 PM

Final Order Entered: 1 . All retail electric suppliers, as that term is used in KRS Chapter 278, shall file with the Commission as soon as practical proposed amended tariffs reflecting the statutorily-required increase in the maximum rated capacity for eligible electric generating facilities. 2. All retail electric suppliers shall be provided a one-time blanket deviation from 807 KAR 5:011 Section 6 (2)(b), Section 8(2), Section 8(3), Section 8(4) and 807 KAR 5:051 Section 2, for their proposed amended tariff reflecting only the maximum capacity changes required by the Net Metering Act. 3. All proposed amended tariffs filed in accordance with this order shall be permitted to take effect upon not less than 20 days' notice to the Commission, but shall not take effect earlier than January 1, 2020, in accordance with the Net Metering Act. 4. Each retail electric supplier should use reasonable diligence in providing notice to its customers of the afore ordered amendments to their net metering tariffs, including posting the proposed tariff on their website in a conspicuous manner and using available social media channels. 5. This case is closed and removed from the Commission's docket.