View Case Filings for: 2019-00433
---
Case Number:
2019-00433
Service Type:
Water
Filing Date:
12/16/2019
Category:
Regular
Utilities:
Edmonson County Water District
Electronic Case
Case Nature:
ELECTRONIC APPLICATION OF EDMONSON COUNTY WATER DISTRICT TO ISSUE SECURITIES IN THE APPROXIMATE PRINCIPAL AMOUNT OF $3,464,000 FOR THE PURPOSE OF REFUNDING CERTAIN OUTSTANDING OBLIGATIONS OF THE DISTRICT PURSUANT TO THE PROVISIONS OF KRS 278.300 AND 807 KAR 5:001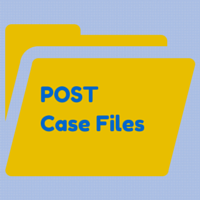 Case Filings

Filing
Documents

1/30/2020 12:59:39 PM

Final Order Entered: 1. Edmonson District is authorized to enter into the Lease with KRWFC to borrow no more than the total amount to pay off the RD indebtedness proposed to be refinanced as identified in the application on the condition that the final NPV of the savings, determined upon closing, generate positive cash flow. The loan maturity date and interest rate shall be in accordance with the KRWFC assistance program as described in Edmonson District's Application. 2. Edmonson District shall execute the KRWFC loan documents as authorized herein. 3. Edmonson District shall comply with all matters set out in finding paragraphs 3 through 7 as if they were individually so ordered. 4. Any documents filed in the future pursuant to finding paragraphs 3, 4, and 5 shall reference this case number and shall be retained in the post-case correspondence file. 5. Within ten days of the filing of this Order, Edmondson District shall file an update to its plans to reduce unaccounted for water loss filed in its response to Commission's September 12, 2018 Periodic Compliance Inspection. 6. Edmonson District shall file for an adjustment in base rates or file for an alternative rate filing within one year of the date of filing of this Order. 7. This case is hereby closed and will be removed from the Commission's docket.




12/19/2019 9:30:01 AM

20191219_PSC No Deficiency Letter.pdf




12/16/2019 1:43:00 PM

Application and Exhibits




W. Randall Jones Edmonson County Water District

12/2/2019

20191202_PSC Acknowledgment Letter.pdf




12/2/2019

Edmonson County Water District Notice of Intent to File an Application to Issue Securities in the Approximate Principal Amount of $3,464,000 for the Purpose of Refunding Certain Outstanding Obligations of the District pursuant to the Provisions of KRS 278.