View Case Filings for: 2017-00213
---
Case Number:
2017-00213
Service Type:
Water
Filing Date:
5/31/2017
Category:
Regular
Utilities:
Case Nature:
ACCREDITATION AND APPROVAL OF A PUBLIC SERVICE COMMISSION WATER PERSONNEL TRAINING SEMINAR AS A WATER DISTRICT COMMISSIONER TRAINING PROGRAM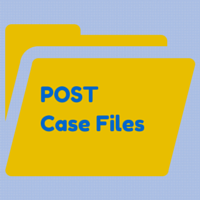 Case Filings

Filing
Documents

5/31/2017 12:40:29 PM

Final Order Entered: 1. The 2017 Water Personnel Training Seminar, which the Commission conducted at Pine Mountain State Resort Park in Pineville, Kentucky, on May 16-17, 2017, is approved for a maximum of 12 credit hours of water district management training and for a maximum of 12 credit hours of new water district commissioner training. 2. Within 20 days of the date of this Order, Commission Staff shall file into the post-case referenced correspondence file for this case a list of the names of each attendee, his or her water district, and the number of hours that he or she attended this training program.