View Case Filings for: 2015-00313
---
Case Number:
2015-00313
Service Type:
Water
Filing Date:
10/5/2015
Category:
Regular
Utilities:
Jessamine County Water District #1
Case Nature:
APPOINTMENT TO FILL VACANCY ON THE BOARD OF COMMISSIONERS OF JESSAMINE COUNTY WATER DISTRICT NO. 1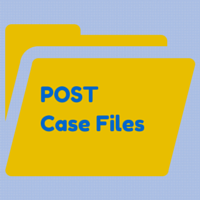 Case Filings

Filing
Documents

11/17/2015 1:58:13 PM

Final Order Issued: 1. George W. Dean is appointed to fill the existing vacancy on Jessamine District No. 1's Board of Commissioners. His term shall expire on March 30, 2019. 2. Within 12 months of the date of this Order, George W. Dean shall complete the program of instruction for newly appointed commissioners described in KRS 74.020(8)(a).




11/2/2015

Jessamine County Fiscal Court Response to Letter Inc. Copy of Court Minutes




10/26/2015 1:54:01 PM

Letter requesting documents




10/19/2015

Russ Meyer Personal Recommendation of George Dean




10/13/2015

Jessamine County Water District No. 1 Comments




10/13/2015

Jessamine County Water District No. 1 Response




10/6/2015 12:12:00 PM

Letter Filing Documents into the Record




10/5/2015 3:42:30 PM

Order Entered: 1 . This proceeding is initiated to determine whether there is a vacancy on the Jessamine District No. 1 Board that has existed for more than 90 days in 2015. 2. Jessamine District No. 1 is made a party to this proceeding. 3. Any party filing documents with the Commission shall serve a copy of those documents upon all other parties. 4. Jessamine District No. 1 shall file with the Commission within 14 days of the date of this Order the original and one copy of the information requested in the Appendix to this Order. 5. a. Responses to requests for information shall be appropriately bound, tabbed and indexed and shall include the name of the witness responsible for responding to the questions related to the information provided. b. Each response shall be answered under oath or, for representatives of a public or private corporation or a partnership or association or a governmental agency, be accompanied by a signed certification of the preparer or the person supervising the preparation of the response on behalf of the entity that the response is true and accurate to the best of that person's knowledge, information. and belief formed after a reasonable inquiry. c. A party shall make timely amendment to any prior response if it obtains information which indicates that the response was incorrect when made or, though correct when made, is now incorrect in any material respect.