View Case Filings for: 2013-00001
---
Case Number:
2013-00001
Service Type:
Gas
Filing Date:
1/2/2013
Category:
Purchased Gas Adjustment
Utilities:
Auxier Road Gas Company, Inc.
Case Nature:
PURCHASED GAS ADJUSTMENT FILING OF AUXIER ROAD GAS COMPANY, INC.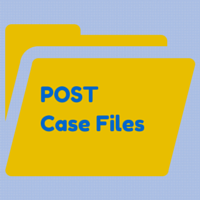 Case Filings

Filing
Documents

1/17/2013 1:01:42 PM

Order Entered: 1. The rates proposed by Auxier are denied. 2. The rates in the Appendix, attached hereto and incorporated herein, are approved for service rendered on and after February 1 , 2013. 3. Within 20 days of the date of this Order, Auxier shall file its revised tariff sheets with this Commission setting out the rates approved herein and reflecting that they were approved pursuant to this Order.




1/2/2013 11:00:31 AM

Acknowledge Receipt of Filing




1/2/2013

Purchased Gas Adjustment Filing of Auxier Road Gas Company, Inc.