View Case Filings for: 2012-00572
---
Case Number:
2012-00572
Service Type:
Electric
Filing Date:
2/11/2013
Category:
Fuel Adjustment Clause
Utilities:
Jackson Purchase Energy Corporation
Case Nature:
AN EXAMINATION OF THE APPLICATION OF THE FUEL ADJUSTMENT CLAUSE OF JACKSON PURCHASE ENERGY CORPORATION FROM NOVEMBER 1, 2010 THROUGH OCTOBER 31, 2012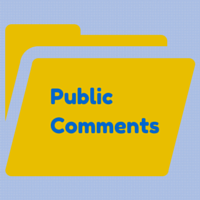 Case Filings

Filing
Documents

5/17/2013 1:39:27 PM

Order Entered: The charges and credits applied by Jackson Purchase through the FAC for the period from November 1 2010 through October 31, 2012 are approved. 2. Jackson Purchase's proposal to maintain its rates at their current level is approved.




3/29/2013

Jackson Purchase Energy Corporation's Notice of Filing of Affidavits of Publication




3/13/2013

Jackson Purchase Energy Corp Response to Commissions Request for Information




2/27/2013

Jackson Purchase Energy Corporation notice of filing of affidavit of compliance




2/11/2013 11:05:27 AM

Order Entered: Public Hearing to be held on April 9, 13 at 10 am. Shall file affidavit with the PSC no later than 21 days from date of this Order. Shall Publish notice not less than 7 days or more than 21 days prior to the hearing, Shall also file affidavit of publication of hearing notice no later than April 5, 2013. Official Record is video only, Shall file no later than 30 days of the date of this Order responses to all information requested in the appendix to Order.