View Case Filings for: 2012-00549
---
Case Number:
2012-00549
Service Type:
Gas
Filing Date:
12/17/2012
Category:
Purchased Gas Adjustment
Utilities:
Delta Natural Gas Company, Inc.
Case Nature:
PURCHASED GAS ADJUSTMENT FILING OF DELTA NATURAL GAS COMPANY, INC.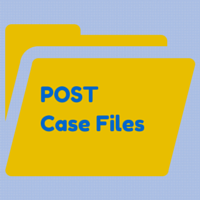 Case Filings

Filing
Documents

1/23/2013 12:43:43 PM

Order Entered: 1. The rates in the Appendix to this Order are approved for final meter readings on and after January 28, 2013. 2. Within 20 days of the date of this Order, Delta shall file its revised tariffs. 3. Delta's Application for GCR rates effective November 2013 shall include the information required herein concerning the effectiveness of its EGC calculation revision.




1/16/2013 10:59:33 AM

Memorandum dated 1/16/2013 for Informal Conference of 1/15/2013; Comments, if any, due within seven days of receipt of letter




1/11/2013 1:27:11 PM

COMMISSION STAFF'S NOTICE OF INFORMAL CONFERENCE




12/17/2012 10:19:48 AM

Acknowledge Receipt of Filing




12/17/2012

Purchased Gas Adjustment Filing of Delta Natural Gas Company, Inc.