View Case Filings for: 2012-00010
---
Case Number:
2012-00010
Service Type:
Gas & Electric
Filing Date:
1/12/2012
Category:
Regular
Utilities:
Kentucky Utilities Company , Louisville Gas and Electric Company
Case Nature:
Real-Time Pricing Riders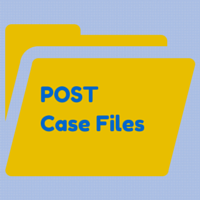 Case Filings

Filing
Documents

3/20/2012 10:14:25 AM

Final Order Entered: (1) The requests of KU and LG&E to continue their Real-Time Pricing Riders on a permanent basis are granted. (2) Within 20 days of the date of this Order, KU and LG&E shall file revised tariff sheets with the Commission setting forth the terms and conditions of the Real-Time Pricing Riders and indicating that they were approved by this Order.




1/25/2012 1:57:22 PM

Memorandum dated 1/25/12 for Informal Conference of 1/17/12; Comments, if any, due within five days of receipt




1/12/2012 3:06:03 PM

Order Entered: (1) This proceeding is established to permit the Commission to consider the reasonableness of KU's and LG&E's request to continue the Real-Time Pricing Riders. (2) The 2009 Annual Report filed on March 1, 2010 and the detailed evaluation filed on June 30, 2011 shall be incorporated into the record of this proceeding. (3) An informal conference shall be scheduled for Tuesday, January 17, 2012 at 11:00 a.m. EST, in CR #1 at the Commission's offices in Frankfort, KY.