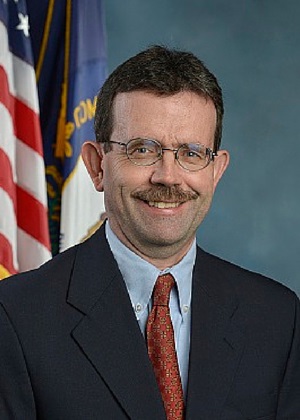 James W. Gardner
Chairman, Kentucky Public Service Commission
Chairman Gardner was appointed to the Commission on June 16, 2008. Chairman Gardner is on the Board of Directors of the National Association of Regulatory Utility Commissioners (NARUC), Chair of the Committee on Energy Resources and the Environment, member and former Chair of the Task Force on Environmental Regulation and Generation. Gardner also serves on the Advisory Boards of the Gas Technology Institute and the Electric Power Research Institute.
Chairman Gardner was elected to the Lexington-Fayette Urban County Council in 1982 and served until 1986. He was a member of the Fayette County Board of Education from 1993 to 1997, serving as its chairman from 1995 to 1997.
Chairman Gardner graduated from Franklin County High School and received his Bachelor of Arts degree in mathematics from Georgetown College, graduating summa cum laude. Chairman Gardner holds a Juris Doctor degree from the University of Kentucky College of Law, where he was a member of the Kentucky Law Journal and Order of the Coif.
He is married to Michelle Milby Gardner and they have one adult son.
Daniel E. Logsdon Jr.
Vice Chairman, Kentucky Public Service Commission
Daniel E. Logsdon Jr. was appointed to the Kentucky Public Service Commission (PSC) on February 12, 2015. He was appointed vice chairman of the PSC on October 19, 2015. His term expires June 30, 2017.
Vice Chairman Logsdon is a member of the National Association of Utility Regulatory Commissioners (NARUC) Committee in Electricity and Subcommittee on Education and Research. He also serves on NARUC's Washington action Committee. He is secretary of the board of directors of the Organization of PJM States and serves on the by-laws committee of the Mid-Atlantic Conference of Regulatory Utilities Commissioners. Vice Chairman Logsdon represents Kentucky on the advisory board of the Financial Research Institute at the University of Missouri.
Prior to joining the PSC, Vice Chairman Logsdon held a number of positions in the public and private sectors. He served as Governor Steve Beshear's deputy chief of staff in 2009 and 2010 and as Assistant Kentucky State Treasurer in 2004, after holding several other posts in the treasurer's office over the previous four years. Vice Chairman Logsdon also has experience in the telecommunications industry, serving as vice president for state government affairs for Windstream Kentucky from 2004 to 2009. He has also served as chair and executive director of the Kentucky Democratic Party.
Commissioner Logsdon earned a Bachelor of Arts degree in history from Murray State University.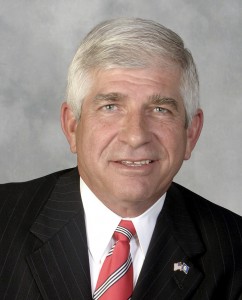 J. Roger Thomas
Commissioner, Kentucky Public Service Commission
Roger Thomas was appointed to the Public Service Commission in 2015. Previously, Mr. Thomas served as Executive Director of Kentucky's Office of Agricultural Policy, which administered the Agriculture Development Fund. He also served as Governor Beshear's liaison with the General Assembly.
Mr. Thomas also was Executive Director of the Kentucky Dairy Development Council. He was elected State Representative from the 21st House District in Warren County, serving from 1996-2004. He was Chairman of the House Agriculture and Small Business Committee from 2000 – 2004. He has served on numerous Agriculture and Rural Development boards both nationally and in the Commonwealth.
Mr. Thomas and his wife, Doris, live in Smiths Groves. They have three grown children.