To File a Consumer Complaint
PSC Records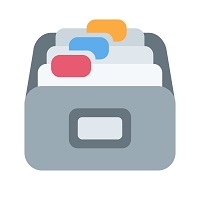 Latest Case Filings
Case
Last Filing
2022-00147
8/16/2022 5:33:07 PM
2022-00272
8/16/2022 5:27:37 PM
2022-00235
8/16/2022 3:28:40 PM
2021-00278
8/16/2022 3:23:36 PM
2022-00273
8/16/2022 2:34:09 PM
Case
Last Filing
2022-00124
8/16/2022 12:13:25 PM
2022-00276
8/16/2022 11:55:44 AM
2021-00415
8/16/2022 11:30:21 AM
2021-00393
8/16/2022 11:14:23 AM
2022-00141
8/16/2022 9:35:03 AM
PSC's Proposed Regulations and Amendments to Regulations

PSC Regulations
The deadline for filing comments on all other proposed changes to regulations is still extended indefinitely.
811 Remedial Gas Damage Course

Letter recipients can sign up for their required virtual course
Sign-Up
ALERT - virus emails sent acting as KY PSC

Spoofing alert Malicious emails are targeting utilities. Emails are received as if from pscFilings, staff and regulated utilities. We ask all to be vigilant and verify the URLs before opening. Please note, pscFilings auto notifications never contain attachments.